The most overwhelming loss may be when a woman grieves a child they have given birth to, but the loss of a child she has carried in her womb is almost as great.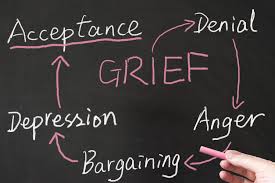 What can be more devastating than the experience of pregnancy loss, at any stage?  Women who miscarry will often go through the very same stages of grief as someone who has lost a loved one – because they too have.
Unfortunately, miscarriages are far too common occurring in 15-25% of 'clinically' recognized pregnancies (therefore the stats are likely even higher).  Yet, only 1-2% of these women will continue to struggle with recurrent pregnancy loss.
Some women who miscarry are able to get pregnant easily.  But more often than not women who miscarry have also had a hard time getting pregnant in the first place, making the loss that much greater.  It is likely that the same reason why these women are having a hard time conceiving (ie.  immunological factors, hormonal imbalances) is the same reason as to why they have suffered a miscarriage.  We must first address this underlying imbalance, to prevent future miscarriages.
Some causes of miscarriages are out of our control, yet many are preventable, and this is how I can help you.
Possible causes of miscarriage that we must consider are:
Genetics
Parental chromosomal structural abnormalities
Poor antioxidant states, increased oxidative stress
Antiphospholipid antibody syndrome
Sperm and egg quality
Luteal phase insufficiency and other hormonal abnormalities
Implantation problems (defects in endometrial thickening, low progesterone)
Untreated hypothyroidism
Hyperprolactinemia
PCOS
Thrombotic disorders
Infection (especially low grade chronic infection)
Diabetes
Uterine abnormalities
Unknown causes (often likely immunologic causes)
Stress, mood and mindset
One of the most common reasons for early pregnancy loss is low progesterone, the same problem that causes luteal phase defect.  For these women, addressing lowered progesterone levels will enhance their chances of conceiving and their ability of carrying the pregnancy until the placenta can take over its own progesterone production.  It's important to mention that the reasons for having low progesterone levels for one woman may be completely different than another woman.  So ideally, we would want to treat the cause as to why your progesterone is low rather than simply supplementing with progesterone.  This will further increase success rates of pregnancy.
To prevent miscarriage we need to consider the intricate, amazing wonder that is early pregnancy and the placenta, and address the underlying imbalances.
The keys to prevention are
Preparing the body before conception occurs
Supporting the body during pregnancy to retain the child until it is ready to be born
If we want a woman's womb to nurture the child she so desperately desires, we need to provide the same kind, gentle, nurturing care to every aspect of the woman's body and health.  With balance and health restored, a woman's body is much healthier to welcome the new energy of a child and to nurture this child to birth.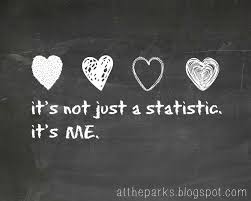 I approach the prevention of miscarriage with love and compassion and I look forward to helping you along your fertility journey so that you can one day soon meet your 'already so loved' child.
About Dr. Renée – Guelph Naturopath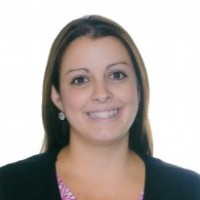 In 2004, I received an undergraduate degree with honours in Human Nutrition from the University of Guelph and became a Nutritionist.  After realizing that being a dietician was not what I was destined to become, I moved to Toronto and completed a four year doctorate program in Naturopathic Medicine at the Canadian College of Naturopathic Medicine (CCNM). I became a Naturopathic Doctor in 2008.   I am a member in good standing of the Canadian Association of Naturopathic Doctors (CAND), the Ontario Association of Naturopathic Doctors (OAND), the Pediatric Association of Naturopathic Physicians (pedANP), and am licensed by the College of Naturopathic Physicians of Ontario.  I have also completed additional naturopathic courses in fertility, pre- and post-natal care, pediatrics, obstetrics and breastfeeding.
Are you interested but you have more questions?  Send me a message either by using the online contact form, the live chat option, by email (reneeparadis.nd@live.com) or by phone 519.829.6011.  I'd be happy to answer your questions.