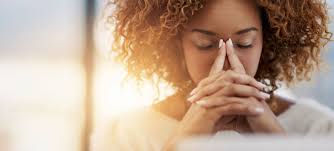 "Serenity is not freedom from the storm;
it is peace amidst the storm"  Dr. Paul Epstein
Stress affects our body, our relationships, and our lives in ways that are profound to our overall well-being. It directly tells our body that we are in danger!  As a response, it shunts energy into survival mechanisms and away from our reproductive system.  Conceiving is not a priority for the body during times of stress and in actual fact, stress will prevent fertility to protect a baby from being exposed to such an environment.
It can become a vicious cycle … stress impacts fertility, and in turn, the fertility process creates stress.  Infertility is one issue, but how we respond to it is an entirely different and very important issue.
Stress itself is not the problem, but rather our ability to recover from stressors quickly and efficiency, can make all the difference to your fertility and overall health.
My goal with all patients is to help you learn the connection between stress and fertility so that we can implement treatments and techniques to reduce the impact of stress in your life.  We need to identify the stressors and re-wire your mindset.
We may not always be able to change the stressors, but we can certainly change the way our body, mind and heart responds to stress.
Did you know that stress is one of the leading causes of all disease?  It used to be that the entire medical profession denied the connection between stress and our health.  Yet, the connection is so evident that it can no longer be ignored.  We now know the incredible impact that stress can have on our physiology and reproductive health.
Stress plays a major role in many cases of infertility, especially cases of unexplained fertility, and can without a doubt negatively affect all other gynecological conditions affecting fertility.
The Connection between Stress Hormones and our Fertility is REAL
Stress reduces blood flow to the ovaries and to the pelvic organs.
Stress affects the health, development and maturation of our follicles. This reduces the amount of estrogen that is released from our follicles leading to poor endometrial thickness and decreased fertile cervical mucous.
Poor health of our follicles also affects the secretion of progesterone from the corpus luteum in the luteal phase — impairing implantation. Stress will almost always lead to luteal phase defects.
Stress can prevent ovulation.  It negatively affects the LH (luteinizing hormone) surge from the pituitary which is responsible for ovulation.
Stress inhibits ovarian function by increasing prolactin levels secreted by the pituitary gland.
Stress is detrimental to many other health conditions impairing fertility — thyroid health, autoimmune conditions, allergic conditions, PCOS, endometriosis, gastrointestinal concerns.
Stress negatively affects part of the immune system that is responsible for preventing miscarriage in early pregnancy.
A 1995 study found that women who had significant work related stress were more likely to experience miscarriages. This was especially significant in women over 32, and in women carrying their first child. Elevated urinary cortisol (a marker of stress) has been found in several studies to be associated with a higher rate of miscarriage.
What does the research have to say about Stress and IVF?
A study in 2005 demonstrated that women who had lower adrenaline levels (indicator of stress) on the day of retrieval and lower adrenaline levels the day of transfer had higher success rates in IVF procedures.
A Swedish study found that women undergoing IVF whom did not conceive had overall higher levels of stress hormones (including prolactin and cortisol) in their luteal phase of their cycles indicating the connection between stress and it's negative effects on implantation.
In 1996, an Italian study showed that women who lead more stressful lifestyles had a greater chances of failed IVF attempts.
Is Stress affecting your Fertility?
Stress is not something to be ignored when speaking about fertility.   What are the potential stressors in your life and how you cope with stress are always important to discuss.
The good news is that we are able to assess your stress levels and to the degree in which it may be affecting your fertility.  Some of these techniques may include:
Physical signs and symptoms of stress
Orthostatic blood pressure testing
Koenisburg Urinary Testing
Measurement of stress through lab testing (ie. morning and evening cortisol levels)
So, what can we do about Stress?
Depending on the circumstances, some stressors may not be able to be changed but we can certainly change the way our physiology, mind and heart cope with stress.  Many nutraceuticals and herbs are wonderful and very effective to lower cortisol levels, improve adrenal health, support your nervous system and improve your body's resistance to stress.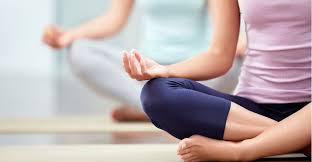 Acupuncture is amazing for stress.  It's a powerful treatment that reduces excessive secretion of stress hormones, enhancing blood flow to the ovaries and reproductive organs and can optimize your fertility in countless ways.
Many other techniques can help lower stress, including body-mind techniques, reproductivemassage, deep breathing exercise, mindfulness exercises, emotional health journaling, and meditation.
Stress is often overlooked in the treatment of Fertility, but you can't optimize fertility
without exploring how stress may be affecting you. 
About Dr. Renée – Guelph Naturopath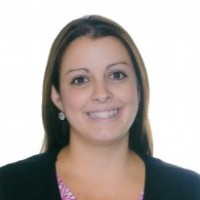 In 2004, I received an undergraduate degree with honours in Human Nutrition from the University of Guelph and became a Nutritionist.  After realizing that being a dietician was not what I was destined to become, I moved to Toronto and completed a four year doctorate program in Naturopathic Medicine at the Canadian College of Naturopathic Medicine (CCNM). I became a Naturopathic Doctor in 2008.   I am a member in good standing of the Canadian Association of Naturopathic Doctors (CAND), the Ontario Association of Naturopathic Doctors (OAND), the Pediatric Association of Naturopathic Physicians (pedANP), and am licensed by the College of Naturopathic Physicians of Ontario.  I have also completed additional naturopathic courses in fertility, pre- and post-natal care, pediatrics, obstetrics and breastfeeding.
Are you interested but you have more questions?  Send me a message either by using the online contact form, the live chat option, by email (reneeparadis.nd@live.com) or by phone 519.829.6011.  I'd be happy to answer your questions.