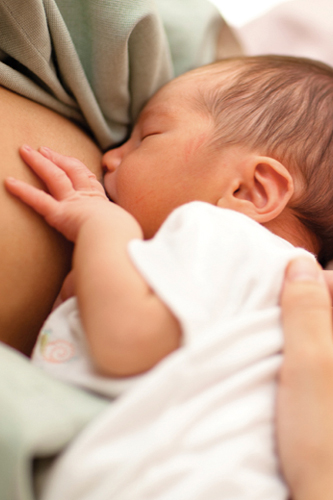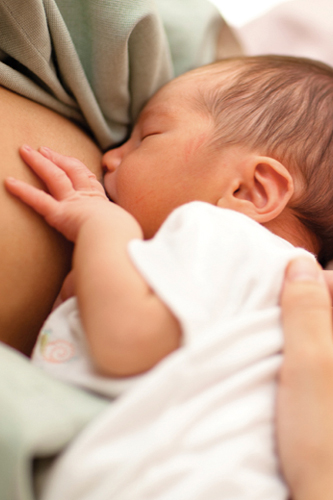 Breastfeeding is truly amazing!
The first week of August is 'World Breastfeeding week' so I thought it appropriate to begin blogging with a series of breastfeeding topics.
Breastfeeding is natural, breastfeeding is beautiful and for some, breastfeeding comes easily … but for many others, it can be a huge challenge. As a Naturopathic Doctor and an advocate of breastfeeding I was adamant to breastfeed my daughter but this did not come easily … in fact it was one of the most difficult things that I have ever done in my life. We struggled for over 8 weeks and after a variety of herbs and medications (to help increase my milk supply), a trip to Toronto to visit the Newman Breastfeeding Clinic and many many tears … we were finally able to successful breastfeed and we continue our breastfeeding relationship as my daughter approaches the age of 2-1/2. Through this experience I became even more passionate about breastfeeding and hopeful to help other mothers who struggle with the many difficulties that can come with breastfeeding. Over the past 2 years I have been studying to become an International Board Certified Lactation Consultant and am currently working with many mothers as a Breastfeeding support professional.
From personal and professional experience, my greatest words of advice are don't be afraid to ask for professional breastfeeding help. Whether you are struggling to get your baby to latch, experiencing a low milk supply or an overabundance, sore/cracked painful nipples, painful breast engorgement, mastitis, thrush or if you simply want to know that you're doing things right, don't be afraid to seek help and support. Professional help is available and we want to help support you with the best start for you and your baby.
Where do I begin looking for a lactation consultant or a breast-feeding support person when you need help breastfeeding?
Naturopathic Doctors (not all): Some naturopathic doctors, including myself, have undergone additional training and have incorporated one-on-one lactation support as an integral part of our practice. Our services are covered by most extended health insurance plans.
* In the near future, our clinic will be offering Breastfeeding Support Groups (free of charge) one Saturday a month. If you would like to be notified when this is up and running, please send us a message with your name and phone number/email address.
Breastfeeding clinics: Most can be found in hospitals and are often staffed with IBCLCs (International Board Certified Lactation Consultants). You can also contact The Newman Breastfeeding Clinic located in the Canadian College of Naturopathic Medicine (CCNM) in Toronto.
Midwives: These professionals are experts in pregnancy and labor support but are also trained to counsel mothers in some basic breastfeeding skills
La Leche League: An international group of women who give mother-to-mother peer support and information. Support groups are found in cities worldwide. You can visit http://www.lalecheleague.org/ for more information or to find a peer support group near you.
Private Board Certified Lactation Consultants: A registered lactation consultant providing individual professional breastfeeding support. A local consultant can be found by visiting http://www.clca-accl.ca/.
In the upcoming weeks, I hope to be able to provide you with breastfeeding topics and tips that will positively influence your breastfeeding relationship. If you have any further questions or concerns, or would like individual help with breastfeeding, please don't hesitate to contact us at any time.
All the best, and happy breastfeeding!
In health,