Naturopathic Education
Naturopathic Doctors are licensed professionals that have a minimum of 7 years of post secondary education. They must complete at least 3 years of university undergraduate education including pre-requisite medical science courses, to be eligible to enter one of the six recognized North American Colleges of Naturopathic Medicine.
The Naturopathic Doctorate program is a four-year, full time course study that encompasses over 4200 hours of study and 1500 hours of clinical practice. The first two years of study involves medical and clinical sciences, similar to those studied by Medical Doctors. In the final two years, Naturopathic Doctors' study advanced medical diagnostics, naturopathic medical therapeutics, and they receive extensive clinical experience.
Naturopathic Doctors are the only health care professionals that have extensive education and training in the use of both natural medicines and conventional medical diagnosis and treatment. To become a licensed Naturopathic Doctor in Ontario, graduates must successfully complete two separate standardized North American examinations and one provincial licensing examination.
Naturopathic Regulation
In Ontario, Naturopathic Medicine is a regulated health profession under the Regulated Health Professions Act (RHPA). The College of Naturopaths of Ontario's role is to ensure that Naturopathic Doctors are properly qualified to practice naturopathic medicine and that they follow the appropriate standards of practice.  The provincial and national associations (the OAND and CAND) help to promote Naturopathic Medicine in Ontario and Canada.
About Dr. Renée – Guelph Naturopath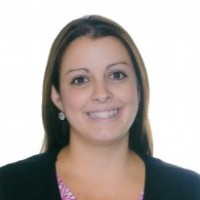 In 2004, I received an undergraduate degree with honours in Human Nutrition from the University of Guelph and became a Nutritionist.  After realizing that being a dietician was not what I was destined to become, I moved to Toronto and completed a four year doctorate program in Naturopathic Medicine at the Canadian College of Naturopathic Medicine (CCNM). I became a Naturopathic Doctor in 2008.   I am a member in good standing of the Canadian Association of Naturopathic Doctors (CAND), the Ontario Association of Naturopathic Doctors (OAND), the Pediatric Association of Naturopathic Physicians (pedANP), and am licensed by the College of Naturopathic Physicians of Ontario.  I have also completed additional naturopathic courses in fertility, pre- and post-natal care, pediatrics, obstetrics and breastfeeding.
Are you interested but you have more questions?  Send me a message either by using the online contact form, the live chat option, by email (reneeparadis.nd@live.com) or by phone 519.829.6011.  I'd be happy to answer your questions.