"There are many paths to the top of the mountain, but the view remains the same." – Chinese Proverb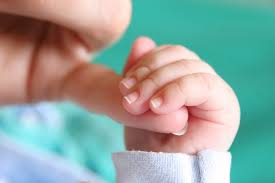 I am here to help you along your fertility journey, whichever route you are destined to travel.  At the end of the day, whether you conceive naturally or with the help of IVF procedures, the goal is always the same – a healthy baby!
Western medicine has developed some of the most advanced medical technology to help women with fertility issues become pregnant.  The courage, faith and incredible commitment of couples that go through IVF is nothing short of extraordinary.
First and foremost, my goal is always to help women conceive on their own, naturally.  And most often this can happen, even in women struggling with sub-fertility.  By re-balancing the body and restoring health, we are often able to optimize fertility making it very possible for women to get pregnant without the need for IVF.  However, this isn't always the case and for some, resolution is just not possible (ie. complete blockage of a fallopian tube), and for these women IVF may be the best answer.  But IVF isn't always a sure thing, and unfortunately the success rates of IVF are not very promising.  Far too often this only leads to more frustration and devastation for a couple.
For these reasons, I strongly recommend doing all you can do to prepare your body ahead of time to ensure the best possible outcome for IVF.
Let's take a closer look at some of the stats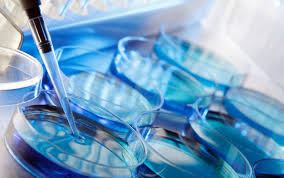 Approximately 10-20 % of IVF cycles are cancelled because a woman's ovaries have either not produced enough eggs, or the quality of eggs available for retrieval is too poor.  Even under favorable conditions, when eggs are produced, retrieved and fertilized, the overall success rates for IVF produces is only ~ 28% in women under 30, ~ 8 % for women aged 39, and only 3% for women aged 44.  Women will often go through on average 7 cycles before they either conceive or give up altogether.
According to the  New England Journal of Medicine, birth defects double when IVF procedures include ICSI (intracytoplasmic sperm injection), a technique used when sperm are not healthy enough to penetrate the egg on their own.  So let's make sure sperm is healthy BEFORE undergoing IVF.
To further deepen the wound if an IVF procedure has failed, most couples often find themselves in quite a bit of debt after such procedures.  IVF can cost upwards to ten thousand dollars per cycle.  Therefore, anything you can do to increase your chances of success will be worthwhile.
The good news … you CAN increase the likelihood of a positive outcome to IVF 
To ensure the greatest likelihood of success, you will want to prepare yourself in the best way possible BEFORE you begin your IVF cycle.  The hormonal medications given during IVF are designed to help increase the production of your eggs, but they are not going to help improve the quality of your eggs. 
Giving birth to a healthy child is the goal, and not only pregnancy.  To have a healthy child, you must have a healthy egg and a healthy sperm.  Sperm is half of the equation.  Conception that occurs from fathers with sperm issues (ie. low count, poor morphology, or impaired motility) will have increased rates of miscarriages and greater chances of genetic defects.   Click here to learn how you can improve sperm quality.
How can naturopathic medicine help improve success rates of IVF
There are many things that can be done to help increase the success rates of women choosing to undergo IVF, and this is how I can help you!
The goals of treatment for women undergoing IVF is to
Prepare the woman's body BEFORE beginning IVF to enhance uterine artery blood flow, improved endometrial lining and implantation success, protect integrity of follicles and help improved egg quality

Support you physically, mentally and emotionally during and after the procedure.  Click here to learn more about how stress can impact fertility.

Reduce some of the negative side effects caused by some of the medications and procedures
Core fertility treatments I commonly prescribe include
• Nutraceutical supplements (may include antioxidants, vitamins, oils, minerals, enzymes)
• Herbal medicines
• Fertility diets and nutritional plans tailored to your needs, biology and underlying imbalance
• Fertility acupuncture  (including pre- and post- transfer)
• Naturopathic glandulars (products to help balance hormone levels)
• Natural fertility lifestyle counselling
• Laboratory testing to determine hormone imbalances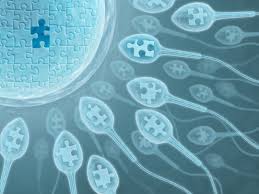 I recommend evidence-based natural fertility boosters focused on
• Improving egg quality
• Improving implantation rates
• Increasing blood flow to the pelvic organs
• Improving overall circulation
• Reducing inflammation in the pelvic organs
• Balancing hormones
• Reducing stress
• Increasing your overall health and nutritional status
• Preventing miscarriage
The treatment timeline to MAKING HEALTHY EGGS
Improving egg quality is always an important part to any fertility treatment plan, whether trying to conceive 'naturally' or planning to undergo IVF procedures. Let's remember that the follicle maturation process in the ovary takes approximately 100 days and it can take this period of time to achieve benefits on egg quality, yet you'll likely begin to see improvements along the way. Respecting the timelines of both egg quality (100 days) and sperm health (116 days), ideally I would work with both parents for a minimum of 3 cycles.
A woman's best response to an IVF procedure will be dependent on her overall hormonal health in the months before the procedure, when the follicles are developing within the ovary.  We can help improve egg quality and sperm health before IVF, to increase the likelihood of fertilization and the birth of a healthy baby.  Ideally, I recommend we begin treatment 3-4 months before your IVF cycle, to ensure you are as hormonally healthy as possible.   This will often give us enough time to restore balance to the body's energies and organs so that you will have the best response to IVF and greatest chance of success.
About Dr. Renée – Guelph Naturopath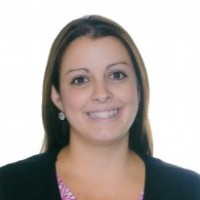 In 2004, I received an undergraduate degree with honours in Human Nutrition from the University of Guelph and became a Nutritionist.  After realizing that being a dietician was not what I was destined to become, I moved to Toronto and completed a four year doctorate program in Naturopathic Medicine at the Canadian College of Naturopathic Medicine (CCNM). I became a Naturopathic Doctor in 2008.   I am a member in good standing of the Canadian Association of Naturopathic Doctors (CAND), the Ontario Association of Naturopathic Doctors (OAND), the Pediatric Association of Naturopathic Physicians (pedANP), and am licensed by the College of Naturopathic Physicians of Ontario.  I have also completed additional naturopathic courses in fertility, pre- and post-natal care, pediatrics, obstetrics and breastfeeding.
Are you interested but you have more questions?  Send me a message either by using the online contact form, the live chat option, by email (reneeparadis.nd@live.com) or by phone 519.829.6011.  I'd be happy to answer your questions.